Temporary Move of Dispatch
03/09/2021
CORRECTION ON PHONE NUMBER - 210-961-4255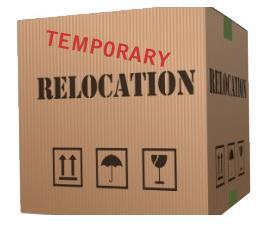 Starting Wednesday, March 10th 2021 at 7:00 AM, The Guadalupe County Sheriff's Office will begin the process of relocating our dispatch office to our new building. During this transition, our Dispatchers will be answering calls and dispatching all emergency services from an off-site public safety answering point in Bexar County. While 911 will not be affected, there may be difficulty in reaching the Sheriff's Office though the non-emergency numbers.
To remedy this issue, we have obtained an alternate phone number of 210-961-4255. The established Sheriff's Office phone numbers will still be answered for administrative purposes during regular business hours, 8:00 AM to 5:00 PM Wednesday through Friday. However, if you need to report a crime or other situation that is not an emergency, please use the alternate number. All calls outside of those business hours must use the temporary number.
The Sheriff's Office expects this relocation to take between 3 to 5 days. We anticipate that by Monday morning, this move will be completed and the alternate number will no longer be needed. Please remember while our 911system is not affected, do not call 911unless there is a real emergency.
The Sheriff's Office will continue to update our status and the need for the alternate number on both Facebook and our website. https://www.facebook.com/guadalupecountysheriff and https://www.guadalupecountysherifftx.org