SCAM STILL HAPPENING
09/19/2022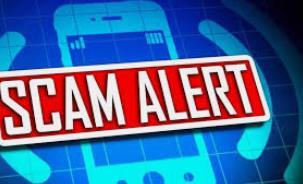 ALERT THIS SCAM IS STILL HAPPENING
This is one person's experience, but this person caught on to the scam and called to verify which confirmed it was a scam.
I received a voicemail from 830-216-8049 saying he was Robert Walker with the Guadalupe County Sheriffs office and there was an urgent matter that required my immediate attention. He said to push 2 when and then push the number for Robert Walker. It sounded very official. He said I had a failure to appear and a contempt of court warrant for a failing to appear for a federal jury duty. He even called me back from 830-379-1224 which came up on my phone as Guadalupe County. He even went as far as to give me warrant numbers FCA-212-CV-7143 and COC-212-CV-1113. He mentioned other names such as Barbara M Lynn #470924 as a federal court processor, and Brittany Kindell badge #7125 as a finance officer.
When he said I had to pay via Zelle and do a Zoom hearing today, I told him I was going to call the sheriffs office myself and verify. Then he got mad and told me he was just going to criminally prosecute me and he'd tried to be nice. I hung up and called 830-379-1224, they immediately tried to call me back from the other number, but this time I did not transfer over and the lady that answered was able to let me know that they had not called me and it was a scam.
I think you should put out some sort of a news release to let people know that your phone number has been cloned, because it almost fooled me.