DEA Take Back April 22nd
04/10/2023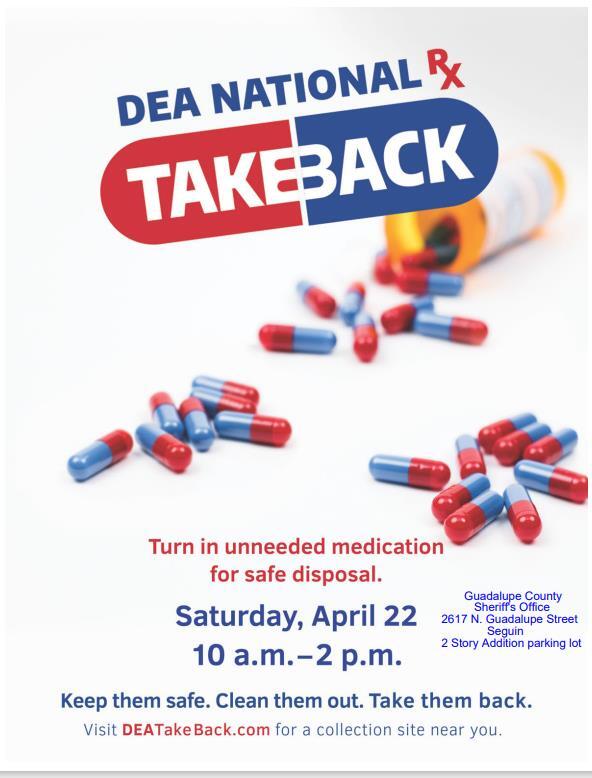 On Saturday, April 22nd from 10am to 2pm, the Drug Enforcement Agency(DEA) will be hosting its National Take Back Initiative. In collaborative efforts with the DEA, the Guadalupe County Sheriff's Office will once again be the venue for the one-day opportunity for persons to dispose of unwanted or unused prescription drugs.
The event will take place on Saturday April 22, 2023 from 10am until 2pm in front of the Two-story Sheriff's Office entrance located at 2617 N. Guadalupe Street. A deputy will be on hand to take the substances to be disposed of with no questions asked. All solid pharmaceutical products in consumer containers will be accepted. We CANNOT accept liquids or syringes/needles. Only pills and patches are accepted.
Citizens can contact their doctor or pharmacist as to where syringes/needles can be disposed of, or where DIY sharps containers can be disposed of.