Traffice Stop, Evading Suspect and Almost a Pound of Marijuana
01/23/2020
On Tuesday, January 21st 2020 at approximately 8:45PM, Deputy Bethany Gipson was conducting a traffic stop in the 2100 Blk of State Highway 46 North near Pieper Road. Deputy Gipson contacted the male driver of a black Nissan and identified him as 39 year old, Daniel Esquivel. During the course of her investigation Esquivel was asked to step out of the vehicle and when he did, he fled on foot. Deputy Gipson pursued Esquivel as he ran across a large field and into the Avery Park Subdivision. Esquivel had already presented his license to Deputy Gipson prior to fleeing and it was determined that he resided in the area.
Several responding deputies began checking the subdivision and located Esquivel a few blocks from his residence. As the deputies approached him he fled again into the yard of a residence damaging part of the fence. Deputies caught up to him in the backyard and he was apprehended after a brief struggle without injury.
Deputy Gipson returned to the Esquivel's vehicle and located just under a pound of Marijuana packaged for distribution.
He was booked into the Guadalupe County Jail for Possession of Marijuana >4oz<=5 lbs, Resist Arrest Search Transport, Evading Arrest Detention, Criminal Mischief >=$100<$750.
We appreciate the hard work of our deputies and commend them for their efforts to keep our citizens and neighborhoods safe day in and day out.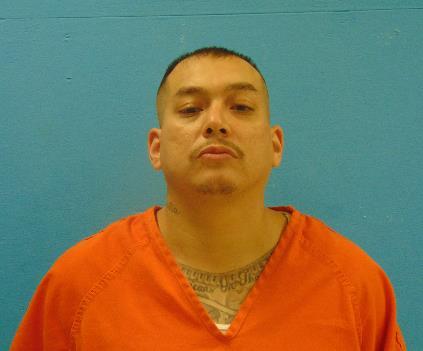 Daniel Esquivel