Honoring K9 Hart
02/07/2020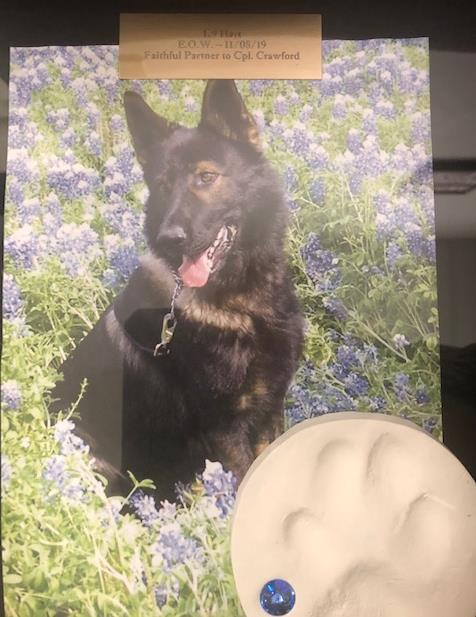 K9 Hart became an officer with the Guadalupe County Sheriff' Office on August 23, 2007. He served as a faithful partner to Deputy Jason Dingle from 2008-2009, then to Cpl. Dustin Crawford from 2009 until Hart's retirement in May of 2016. Upon retirement Cpl. Crawford and his family gave Hart a loving home until he passed on November 18, 2019.
K9 Hart served the citizens of Guadalupe County for 8 years until his retirement and was very successful in helping deter crime. He won numerous awards and recognitions with his partner during his tenure.
February 5th, K9 Hart was remembered during a memorial service at the Guadalupe County Sheriff's Office.
We want to thank Lynette Leanox with Heavenly Paws of Texas for providing the special memorials for our fallen K9 officer's.