Flag Retirement
02/11/2020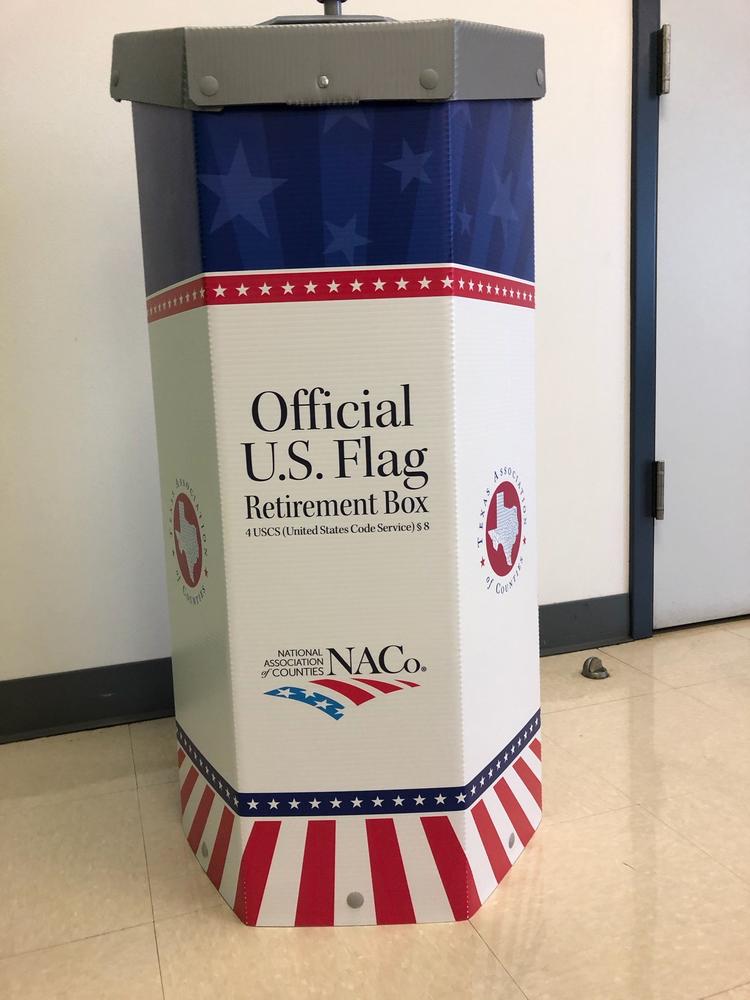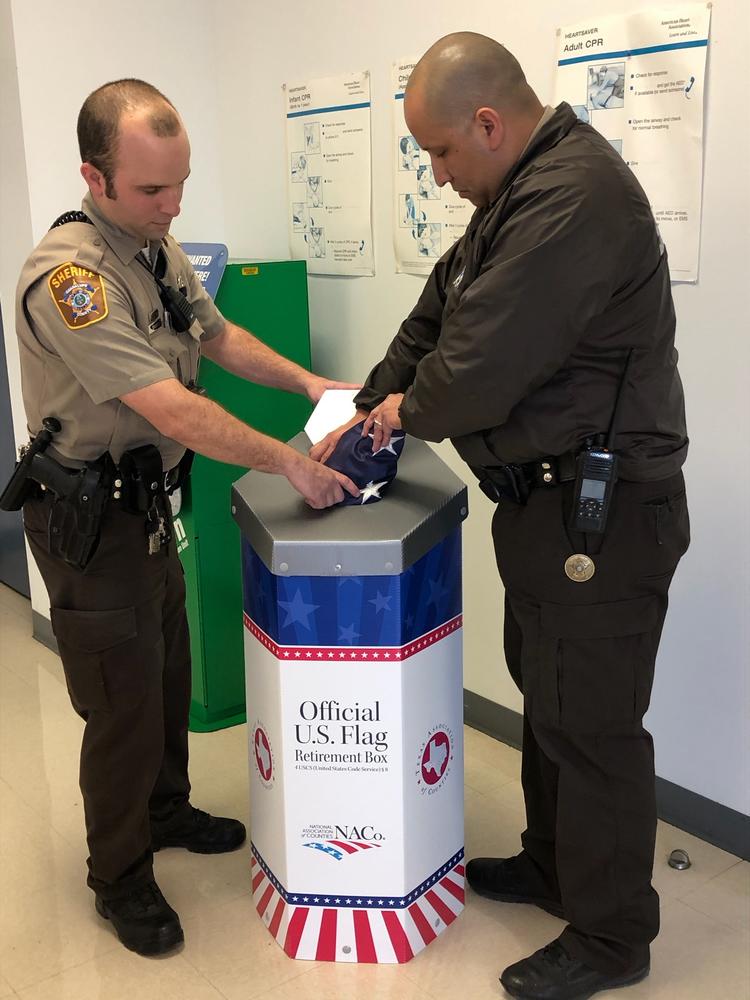 In partnership with the National Association of Counties, the National Flag Foundation and the Texas Association of Counties, the Guadalupe County Sheriff's Office has installed a flag retirement box, at no cost to the county, in the Sheriff's Office main lobby.
The United States Flag Code flag etiquette - when the flag is in such condition that it is no longer a fitting emblem of display, should be destroyed in a dignified way, preferably by burning.
This drop-off location provides residents convenience while respectfully retiring an American flag. The flag retirement box is located in the lobby at the Sheriff's Office located at 2617 N. Guadalupe Street, Seguin. Flags should be folded respectfully before being placed in the box.
Sheriff Arnold Zwicke would like to remind the citizens of Guadalupe County that alongside the flag disposal box is a disposal box for people to dispose of their unused prescription drugs. The box is not for disposal of needles/syringes or liquids. The flag retirement box and the unused prescription drug boxes are available to the public 24/7."