Burglar Arrested
04/16/2020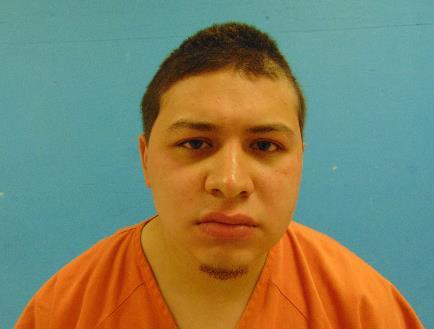 Alec Cardenas
On April 4th 2020 at approximately 12:48 AM, Guadalupe County Sheriff's Deputies were dispatched to 121 Dennis Drive, Geronimo Village Pediatrics, for burglary alarm activation.
While enroute, the deputies were informed that the business owner was monitoring the interior surveillance cameras remotely and could see an individual moving around inside the building.
The responding deputies arrived and established a perimeter around the business. They observed glass broken on an exterior door where the suspect had made entry. The business owner was still monitoring the cameras and was able to assist the deputies on scene with providing an accurate real time location for the suspect inside the building. The deputies located the suspect quickly and he was taken into custody without incident.
During the investigation it was found that the suspect caused an estimated $1000.00 in damage to the exterior and interior of the business. Due to the accurate information being provided by the business owner and the quick response of the deputies the suspect was unable to exit with any property and was apprehended quickly, and safely.
The suspect in this case was identified as 22 year old Alec Cardenas. He was arrested for Burglary of a Building and Criminal Mischief >=$750<$2500. He is being held in the Guadalupe County Jail on bonds totaling $25,000.00.